More features. Less cost.
VoIP (voice over IP) telephones are a great way to get enterprise features, with more flexibility and less cost than traditional landlines. Our VoIP services can seamlessly connect multiple office locations globally. Features that allow you to be in the office and on-the-go while managing your business with ease.  VoIP Wiz allows us to deliver the right solution that works for your business needs.
Integration and Switchover
Already have VOIP hardware or a partial system that just isn't delivering? Don't worry – we can help you integrate, migrate and transition to a system that you'll love without losing your number.
Local and Toll-Free numbers available
Unlimited calling in USA and Canada*
iPhone and Android supported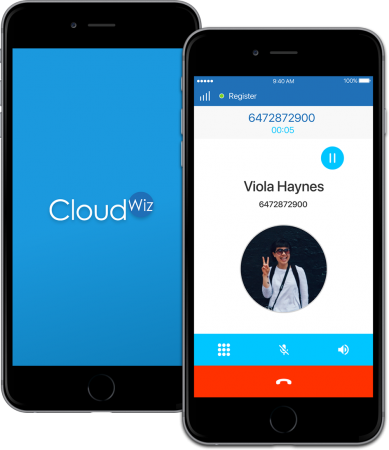 We're specialists in small and mid-sized enterprises, and we know the unique challenges a business can face: Cost concerns, scalability, billing and reliability.  We're a partner that you can trust to give you the right advice, every time.
Clients say that they choose Cloud Wiz because they know they can count on us for the long term.
Virtual extensions for users who work on the road or travel.
Includes all VoIP Wiz features.
Standard extensions for users who require a desk phone.
Includes all VoIP Wiz features.
Standard extensions with hardware included.
Fax-to-email and email-to-fax
Solutions for traditional fax machines
Unlimited Toll Free calling
Need more than 250 extentions?